Greens at Cannondale – Going Above & Beyond in making you feel at home
By Staff
April 22, 2021

8:21 pm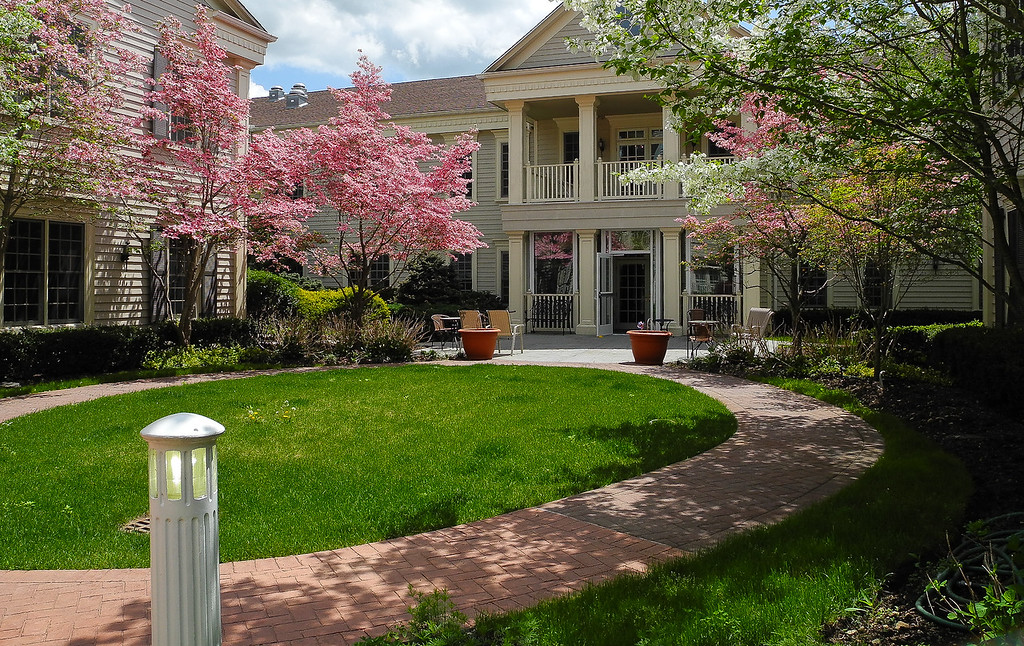 The Greens at Cannondale offers exceptional care and enriched living on a stunning, ten-acre property in Wilton, CT, but what sets The Greens apart from other assisted living facilities is the staff's willingness to go above and beyond to ensure residents feel at home, are comfortable and can thrive.
"It's been in our culture for over twenty years to do whatever it takes," said Ron Bucci, senior executive director. "We are a small, family-owned business free of cookie cutter policies and distant decision making. Our organizational structure allows for nimble and resident-centered decision making – you can feel the difference."
In one instance, the team at the Greens made very detailed arrangements in bringing in a resident from Arizona late at night and during a snowstorm – setting up everything from having a sitter and getting the flights and room in order. The Greens ensured a smooth and comfortable transition. This is just one example that shows how the Greens at Cannondale staff will go to great lengths to help their residents.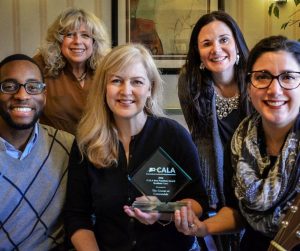 "Our entire team has longevity," Bucci shares. "It's all about developing positive relationships with people who are going to help your loved one. Families often come to us in crisis or anxious about an exacerbated health or cognitive condition. The support our team offers the resident and family can be priceless. The combined experience of the team is substantial, and we have seen it all. Once our residents and families establish a relationship, everything improves including reduction of anxiety among families. These relationships are critical – once we get to know the unique needs of our residents, everything gets better."
One aspect that sets the Greens apart is how they look at every situation with fresh eyes.
"Everyone has their own unique concerns," Bucci said, adding that mostly people first ask about assurance of infection control. "The Greens at Cannondale was the first in the state to achieve the CT Association of assisted living clean and safe certification distinction."
Additionally, The Greens is well suited to help a family member with a myriad of needs. With two board certified gerontologists onsite as well as onsite ear, dental and foot care, residents do not need to leave the premises to receive quality care. There is also an on-site dietitian, therapy services a psychologist and psychiatrist.
Bucci adds that The Greens has residents who are at all ends of the spectrum from those who can drive, read, and walk their dog all the way to folks that need a mechanical lift to get in and out of bed. The Greens consists of more than 135 large apartments with mostly traditional assisted living and a secured memory care area with a secured courtyard. The Greens established one of the first memory care sites in the state of CT. There is also nine acres of gardens and a walking path situated near Wilton High School. Residents also can partake in a range of activities include horticultural activities, live music, jewelry making, sculpture, and lectures.
Other than geographical or significant health changes, no-one moves out of The Greens says Bucci. Residents love living at the Greens and have made it their home. One Greens resident shares her experience:
"It's great. The people are really nice and if there is a problem, they jump on it quickly and fix it. It's easy to make friends. I have made some really nice friends since I have been here. The grounds are beautiful, I can go out and walk Binty around outside and also walk over to the field, which is great for exercise, especially with all the food I eat since I moved in," she adds. "I love living here. I can't think anywhere else I would rather live."